Nuclear Bomb Shelter&nbspv4.27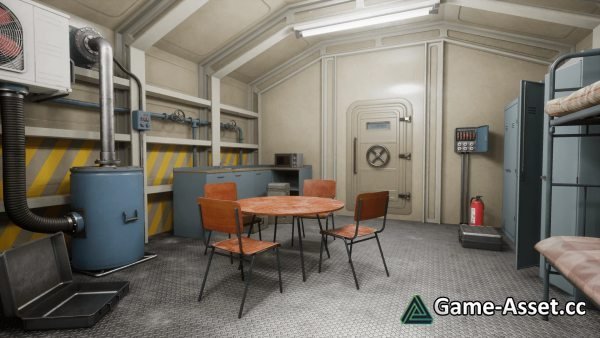 Download Unreal Engine Asset – Nuclear Bomb Shelter this is complete modular level for you game. Perfect for VR, or any kind of AAA games.
Technical Details
Texture Sizes: 1024x1024 - 4096x4096
Collision: (Yes/Automatically generated)
Vertex Count: 250000 Total
LODs: No
Number of Meshes: 52
Number of Materials and Material Instances: 46
Number of Textures: 54
Supported Development Platforms: PC. Windows. Mac.
Asset version: 4.27
Download links for «Nuclear Bomb Shelter»:

Rating: