Low Poly Foliage Forest Pack&nbspv4.27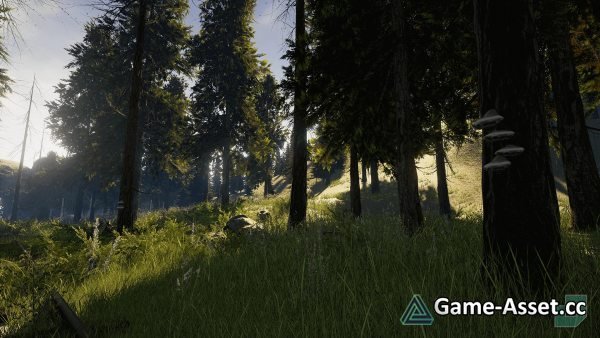 Download Unreal Engine Asset – Low Poly Foliage Forest Pack containing 37 optimised trees, bushes, props and sound effects.
Technical Details
• For the most optimized performance all trees and plants reference 1 material atlas and all props reference 1 prop material atlas.
• PBR Albedo, Normal, AO/Roughness Maps.
• Animated Wind
• Mobile versions of materials also included.
• Includes collision.
• Lods and Billboards Included
• Trees range from 200 to 1800 Tris.
• Ground Plants range from 6 to 100 Tris.
Asset version: 4.27
Download links for «Low Poly Foliage Forest Pack»:

Rating: