Castle Modular Pack&nbspv4.23-4.27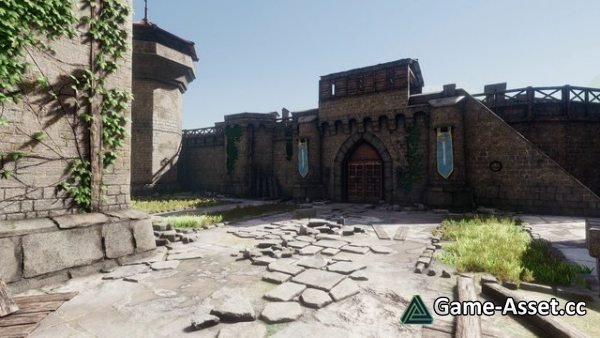 Castle Modular Pack – download Unreal Engine asset.
This modular kit is what you have been looking for to construct all the Medieval castles you would ever need.
Package includes a modular Walls, beams, fences, doors, column, corners, rocks, stairs, water-well, barrel, box, etc…
Material walls can be easily changed to give a different look.
Please rate and comment our work. Let us know if something is wrong or needs to be improved.
Features:
Number ofUnique Meshes: 164
Collision: (Yes/custom,)
Vertex Count: 12~22000 Tris
LODs: (Yes)
Number of Materials : 39
Number Instance Materials: 2
Number of Textures: 171
Texture Resolutions: 1024/2048/4096
Asset version: 4.23-4.27
Download links for «Castle Modular Pack»:

Rating: