Baroque Drawing Room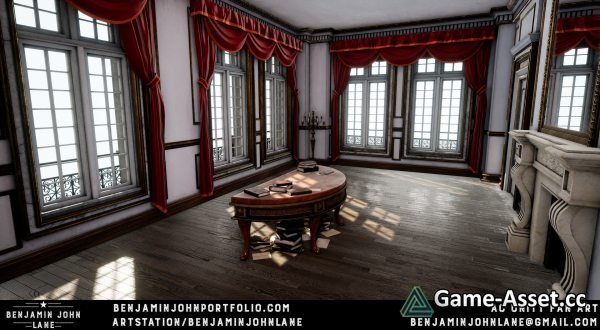 Download ArtStation UE Asset - Baroque Drawing Room.
An environment I made for the Grads in Games Search For A Star 2018 competition which involved building an environment of our choosing in UE4.
While looking for inspiration I found a piece of concept art from Assassin's Creed Unity and became very interested in making an environment around it.
I worked on the project for about five weeks alongside my University coursework during the Christmas break, I would like to come back to it in the future and make some improvements or even add to it, however I am quite happy with how it came out especially considering the time frame I gave myself!
Rating: