FANTASTIC - Village Pack&nbspv4.27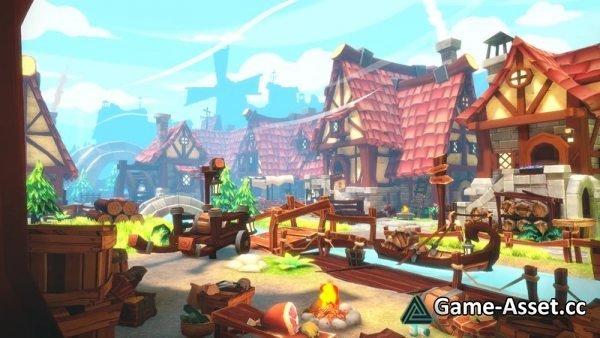 FANTASTIC – Village Pack – download Unreal Engine asset.
This pack contains over 400 unique assets to easily build your own village. Thanks to the modularity of the building assets you can create a vast variety of housings and build defenses for your village with modular walls, fences and spikes. Decorate your game with a variety of props such as furniture, carts, food, flags and much more. Spice up your village with stylized nature assets by placing trees, grass, bushes and stylized water. You also get the demoscenes as seen in the screenshots and video. Detailed documentation included to get you started.
Features:
modular building assets
preassembled building blueprints
props and prop blueprints
tree, bush and grass including customizable wind material
customizable stylized water material
Effects for fire, smoke, windtrails
2 handpainted skyboxes for day and night
Asset version: 4.27
Download links for «FANTASTIC - Village Pack»:

Rating: