TENNIS COURT with BLUEPRINT&nbspv4.27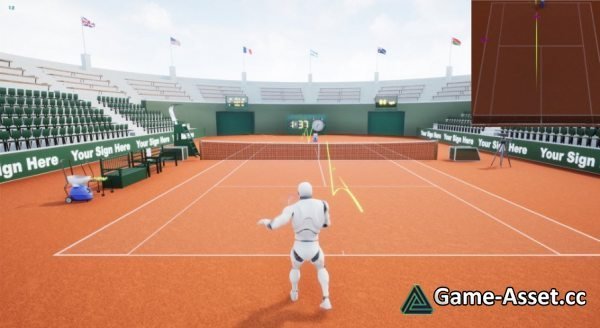 TENNIS COURT with BLUEPRINT – download Unreal Engine asset.
This is a tennis court with a game blueprint. The position of the character is static, so it may hit the ball in training mode in a stand position. This is not a full game template.
The project was created based on real-world French Open Court (clay court) and also other three courts added with different field specifications (hard, grass).
The dimensions were fixed according to real tennis rules.
It is designed to provide real-world tennis games with various courts.
Each prop is textured by PBR.
Very easy to set new courts.
Asset version: 4.27
Rating: