Mountains & Meadows I Outdoor Environment&nbspv4.27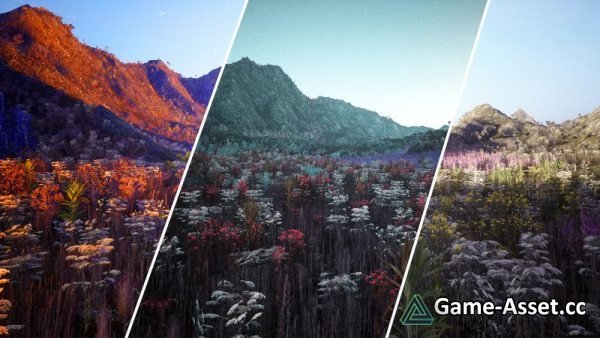 Mountains & Meadows I Outdoor Environment – download Unreal Engine asset.
Mountains & Meadows | Outdoor Environment is a landscape & vegetation pack consisting of 16 vegetation material instances and 9 meshes, and a 135 possible combinations
It is aimed at realistic looking projects and visualizations. Due to its very low poly count, however, it can also be used for projects which may require a more optimized asset as well.
Features included:
Static Meshes: 145
Textures: 37
Materials: 2 (Plant Master, Terrain Master)
Material Instances: 16
Textures: Reference images for quality examples (HD, with varying sizes)
Demo Scene is included to display all 145 variations and combinations
Direct support from the dev.
Asset version: 4.27
Rating: