Retro Futurist Modular Pack&nbspv4.26-4.27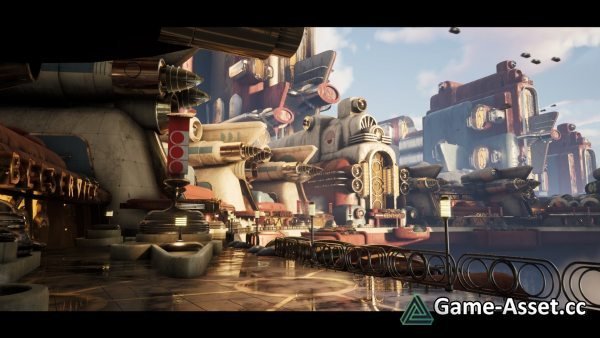 Download Unreal Engine Asset – Retro Futurist Modular Pack.
Retro futurist pack with 99 meshes, showcased in two levels.( Levels with night time and day time are included).
Prefab and modular building creation.
Fence use a blueprint to create a bunch of them
Big buildings have RGB mask and various material slots to personalize them.
Niagara system are used for flying cars.
Third party assets:
Steam in the center of the strucutre is unreal default steam.
Hdris come from Hdri haven ( https://polyhaven.com/)
Features:
99 High quality meshes
Prefab building and modular parts
Niagara System use for flying cars
Grass meshes to use with foliage editor
RGB Mask for building
2 levels (night and day)
Spline Blueprint for fence
Lods
Asset version: 4.26-4.27
Rating: