Forest Cabin Bundle&nbspv4.2x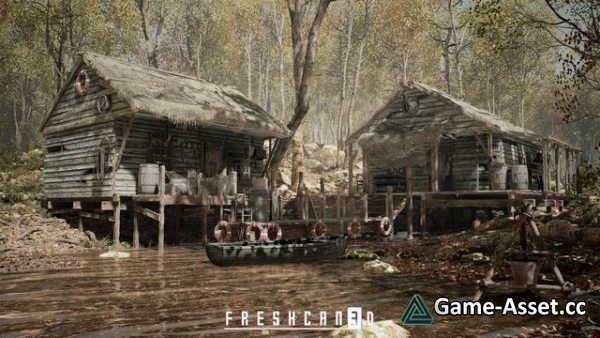 Download Unreal Marketplace Engine Asset – Forest Cabin Bundle.
This package offers high quality photoscanned nature assets and structures which allows you to create whole forest environment with a single pack. The pack includes 51 structure and extension assets, over 37 props for the cabins and 94 nature assets (including plants, assemblies, rocks and trees). The package also includes 4 nature maps (procedurally generated) showing you the four seasons, 3 built environment map with the cabins, and 2 overview map including the structure meshes with house prefabs. This package allows you to create post-apocalyptic, survival and first person shooter game environments with cinematic quality.
Features:
9 Maps.
Procedural Foliage.
Building Meshes and the prefabs.
Asset version: 4.2x
Download links for «Forest Cabin Bundle»:

Rating: