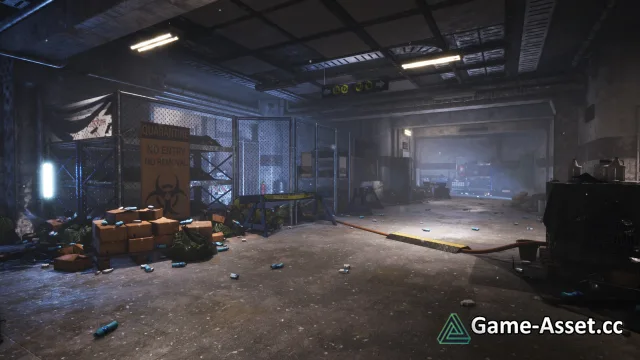 Download Unreal Engine Asset – Underground Subway. A collection of highly realistic assets allowing the user to create a highly customizable & modular environment.
This project features over 150 props & modular components to create a highly believable subway infrastructure with numerous props to create an underground subway.
Decals and particles are featured to add a layer of depth and feeling that this place has been lived in and abandoned.
Note: The scenes use physically accurate lighting values which is why the sun intensity makes it so overblown. You need use or add a cinecamera and tweak the ISO and shutter speed values. You also need to ensure you have enabled ue4 extend default luminance range in the project settings.
Features:
This project includes over 150+ unique assets with unique UV's, materials, blueprints and particles.
Includes Main Level and overview Level of all assets.
125+ unique props to help set dress the scene.
30+ modular assets used to build the infrastructure of the level.
35+ grunge, graffiti and decay decals.
Master material used for walls to create damage and grime with vertex paint ability.
Multiple master materials depending on their use to give variety to the asset.
Various tiling textures to help detail simple assets & performance.
Blueprint for easy cable creation.
LUT colour grading, IES light profiles and dirt masks to give a final unique look.
Texture Sizes: Up to 2048
Collision: Automatically generated
LODs: None
Number of Meshes: 156
Number of Materials and Material Instances: 28 Master Materials, 200 Material Instances
Number of Textures: 178
Asset version: 4.27
Download links for «Underground Subway»: