Contemporary Restaurant&nbspv4.27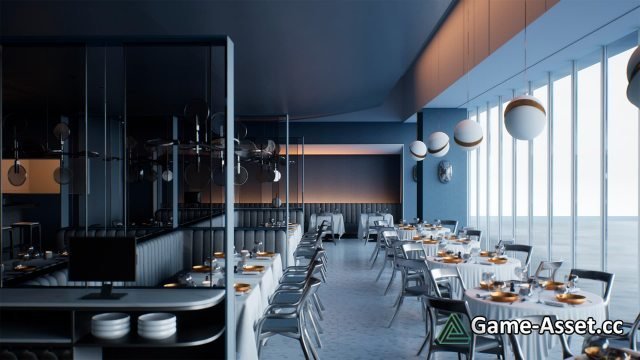 Download Unreal Engine Asset – Contemporary Restaurant with modern design.
This is a interior space of a modern restaurant. All furniture are ready to use in your own restaurant project.
All props are carefully UV unwrapped .
Project could be controlled by the game pad.
There's two maps available in the project, which contained different set of material combination.
Features:
Fully customized material template for easily generate your own instanced materials.
Practical restaurant furniture sets are ready to use.
Ready to play with your game pad.
Props scaled to Epic skeleton: No
Asset version: 4.27
Download links for «Contemporary Restaurant»:

Rating: