VP Real Food and Coffee Bakery&nbspv4.27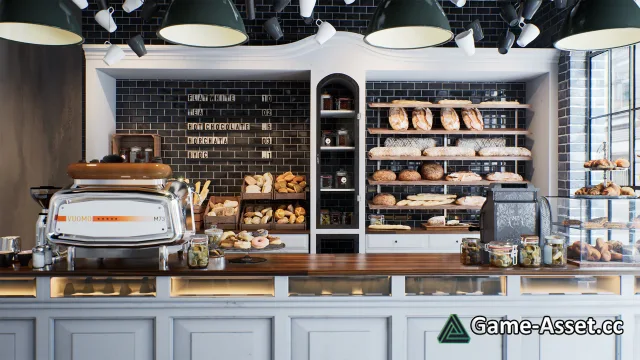 Download Unreal Engine Asset – VP Real Food and Coffee Bakery.
REAL FOOD is a project with 40 photorealistic scanned food models, 30 decoration models and a fully equipped coffee bakery scene for advertising, film, games, architecture and VR. The baked food models are available in 6 LODs from 25.000 polygons for film, architecture or advertising down to 200 polygons for realtime use in games or VR.
The scene is prepared with light baked and supports VIRTUAL REALITY, so that you can take a walk around the bakery in VR. Please make sure that your graphics card is powerful enough (Nvidia 2060 recommended as minimum for VR).
The project also includes a full camera sequence as short and long version, similar to the above trailers. You can review the setup, change the sequence and render out a new trailer if you like.
KEY FEATURES:
40 photoscanned 3D models of baked food with 6 LODs and PBR materials
30 deco 3D models of various objects for coffee and bakery with PBR materials
full Coffee Bakery scene, baked light, set up for VR and with master camera sequence
Asset version: 4.27
Download links for «VP Real Food and Coffee Bakery»:

Rating: