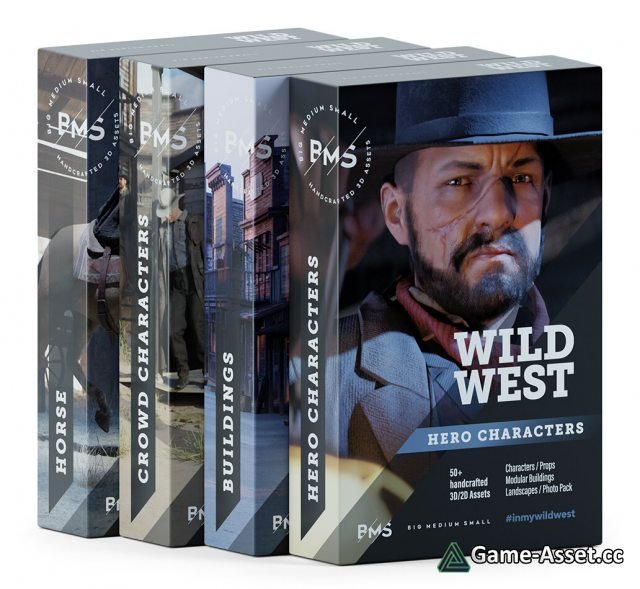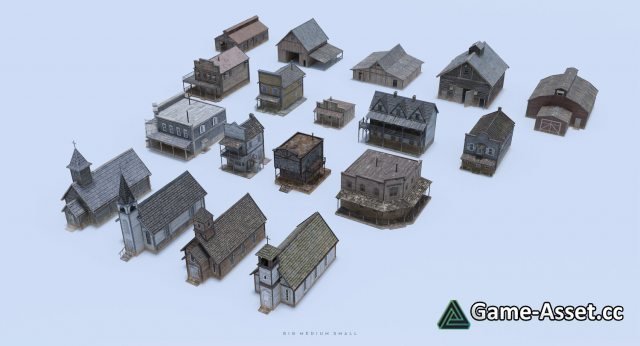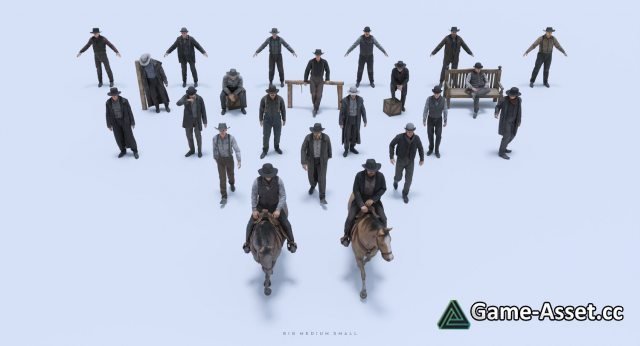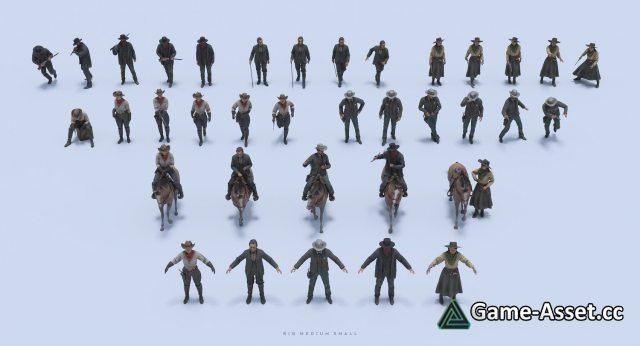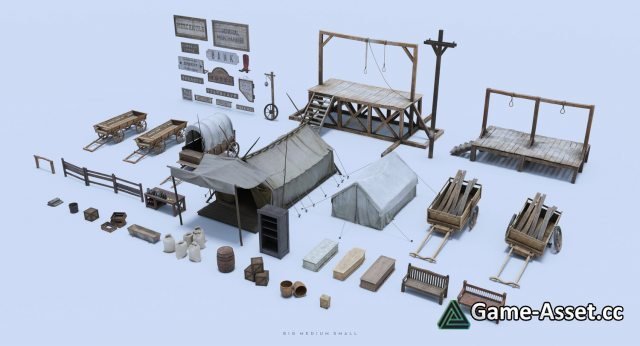 Downlad Unreal Engine Asset Collection by BIG MEDIUM SMALL – Wild West BUNDLE.
This bundle includes 100+ 3D assets:
5 fully rigged Hero characters (Provided with 30+ preset poses).
18 highly detailed buildings with hand-painted masks for dirt, damage and etc.
50+ props assets.
22 crowd characters. (Pre-posed + A-poses for rigging)
Fully rigged horse with pose presets
General specs:
Optimized for Unreal Engine, Unity, Blender and all major 3D packages.
Multiple hand-painted masks for dirt, ground, damage.
4K textures.
Characters are fully rigged.
Over 30 preset poses.
Formats: Unreal Project
Hero characters:
Characters in this pack are hand-crafted by our talented team at BigMediumSmall.
Unlike our previous packs, this pack features characters with open faces.
Challenge to be faced, but we did it!
Characters in this pack look alive and believable.
All characters are offered as mid-poly meshes
4K textures.
All characters are rigged + over 30 preset poses, which you can tweak at any point.
Buildings:
All buildings were made keeping one thing in mind.
They have to look realistic and natural, both up close and from the distance.
And they do!
We spent a lot of time moving around wooden planks, doors, balconies to makes sure these buildings have that realistic touch.
Each building is offered with a set of hand-painted masks, that allow you to add custom dirt, damage and ground blending layer.
Props:
Over 50+ realistic hand-made props that will make your scenes look real and alive.
Crowd Characters:
If you are looking for drag and drop realistic crowd characters, you will love these.
All of these characters are pre-posed in natural-looking poses, very well poly optimized with PBR textures.
Also, we have 5 A- poses which you can rig or use Mixamo to come up with an endless amount of poses.
Horse:
Just like with all our assets, we wanted to make sure this asset looks great in renders.
And it does. This horse is beautiful.
Fully rigged, including mouth and eyes.
Comes with premade pose presets.
Asset version: 4.2x/5.0
Download links for «BIG MEDIUM SMALL – Wild West Collection BUNDLE (Unreal Engine)»: