POLYGON - Military Pack (UE)&nbspv4.2x, 5.0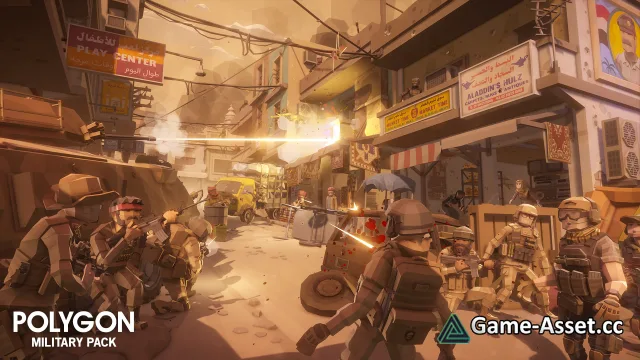 Download Unreal Engine Asset: POLYGON - Military Pack.
Synty Studios™ presents one our most ambitious packs! An absolutely massive low poly asset pack to build your dream game! No need to scour the store looking for packs that match, this is an extremely comprehensive asset pack for all your military needs.
OVER 1500 Detailed Models are included with this pack.
Key Features
- Fully Modular Weapon System
- Super Customizable Characters
- Desert Themed Buildings and Environments
- Buildings have enter-able Interiors!
- Full Military Arsenal!
- Includes a MASSIVE demo scene - (Character poses indicative only)
Asset version: 4.2x, 5.0
Download links for «POLYGON - Military Pack (UE)»:

Rating: