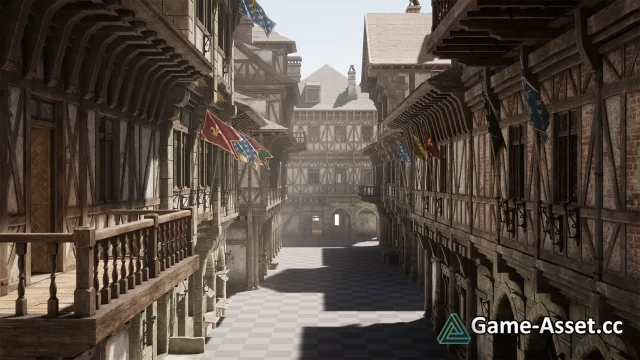 Download Unreal Engine Marketplace – A set of Modular assets for recreating a medieval town.
A modular architecture pack, inspired by the traditional "Timber Frame" houses, with working interiors.
Features:
Modular architecture elements such as walls, pillar, beams, floors, roofs, chimney, doors, windows, arcade...
Working interiors with basic props and furniture furniture
8 Pre assembled buildings modules with blueprints
Pre assembled props and building elements such as windows, doors, walls... with blueprints
Textured in Substance Painter.
All models have UV baked textures, some also use RGB masks and seamless textures.
4k PBR Metallic Workflow Texture, Metallic, Roughness, Occlusion packed together.
1 Particle for Candle Flame
Example Map Included
Asset version: 4.2x
Download links for «Medieval Modular Town»: