Medieval Modular Church&nbspv4.2x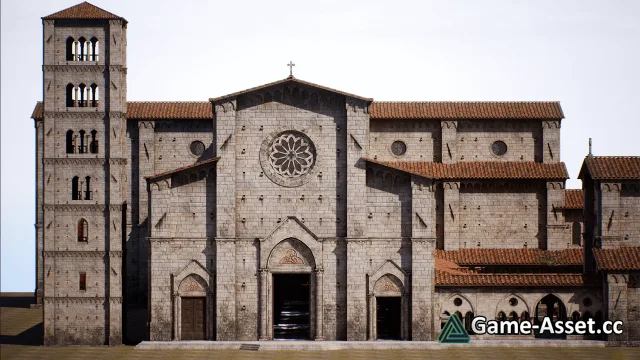 Download Unreal Engine Asset – A set of Modular assets for recreating medieval Churches, Abbey, Monastery.
The abbey complex (Church+TowerBell+Cloister+Refctory+Dormitory+Scriptorium+Library) without furniture is around 7.100.000 triangles at LOD0 and around 1.200.000 trinagles at lowest LOD. (It can be a little more after the new update)
Features:
Modular architecture elements such as walls, pillar, floors, roofs, doors, windows, arcade...
Working interiors with basic props and furniture furniture
Pre assembled modules with blueprints : 1 Church, 1 Monastery/Abbey complex, 1 Bell tower.
Textured in Substance Painter.
Some assets have UV baked textures, some use seamless textures.
Meshes use multiple material slot where needed.
4k PBR Metallic Workflow Texture, Metallic, Roughness, Occlusion packed together.
1 Particle for Candle Flame
Example Map Included
Asset version: 4.2x
Download links for «Medieval Modular Church»:

Rating: