Baltic VFX : Magic Circles Toolkit&nbspv4.2x, 5.0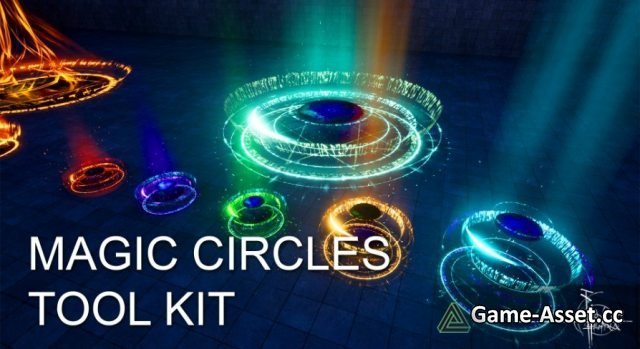 Download Unreal Engine Asset – Baltic VFX : Magic Circles Toolkit. A set of modular elements for easily creating custom magic circles.
This is a pack of various parts that you can use to quickly put together Niagara magic circles, without going through the hassle of making the meshes, materials or emitters required. It covers most of the basic needs for creating magic circles and you can now create them hassle-free from the modular assets provided. Some example particle systems are there, which you can customize and reuse at will. The parts are all easily swappable to make fully custom and great-looking Niagara magical effects with minimal effort.
Works on all versions of Unreal from 4.26 onwards, including Unreal 5.
Features:
A library of different variations of meshes ready to be used. All sorts of polygons, pentagrams, rune bands with examples of how to use them.
Corresponding materials and instances with advanced functionality already set up, and all-new handmade textures where needed
Bonus : 3 material functions from the Baltic VFX Material Functions pack
3 Modular example assets that can be easily reused and modified, with simple and powerful user parameters present
Asset version: 4.2x, 5.0
Download links for «Baltic VFX : Magic Circles Toolkit»:

Rating: