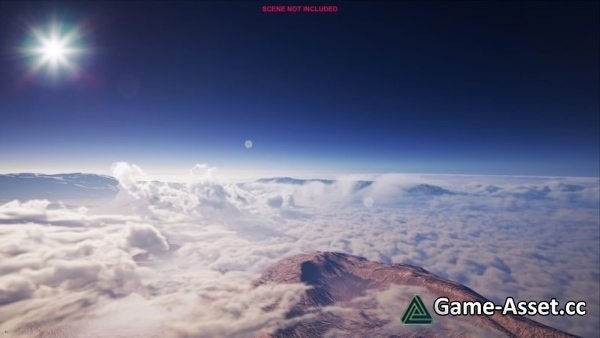 CloudScape: Volumetric Cloud Library – download Unreal Engine asset.
A collection of Materials and Cloud Volumes for Unreal Engine aimed at replicating a VDB-like actor workflow for highly customizable volumetric skies! From massive vortexes, to distant storm-fronts, from sand storms to wisps we offer a huge variety of stylized and and natural looking clouds in our volume library.
Our CloudScape Actors allow each cloud to be individually placed, moved, scaled,stretched and rotated allowing users to build massive and detailed skies! You can also add per cloud animations as of UPDATE 1
As of Update 3 you we've integrated a tilable cloud function for large scale background clouds you can also edit this function to easily add your own clouds alongside CloudScape Actors. We've also changed the way our detail noise is applied for better and faster visuals! See all the changes here UPDATE 3
So who is this for?
Both pre-rendered animations and real-time game projects can benefit from CloudScape! While older systems will struggle with a full on volumetric sky our Capture Sky Actor can bake it all down to a much lighter texture that can be used with a skybox! While animation focused projects can take advantage of the fully Volumetric Sky!
Technical Details
What's in it?
3 main Blueprint Actors:
CloudScape Base Actor responsible for the rendering of the clouds (supports up to 32 CloudScape Actors)
CloudScape Actor used for individual cloud actors
Capture Sky Actor used to capture a panoramic sky texture for projects designed to work on lower end hardware.
Large Volume Asset Library: 53 Cloud Volumes, 13 Tile-able Noise Volumes, 1 Master Cloud Material
A set of 6 Demo Maps
Features:
3 BP Actors - for Sky Rendering, Cloud Asset and Sky Baking
53 Volumetric Cloud Textures
13 Volumetric Tillable Noise Textures
Asset version: 4.26-4.27