Sci-Fi Barrier Toolkit&nbspv4.23-4.27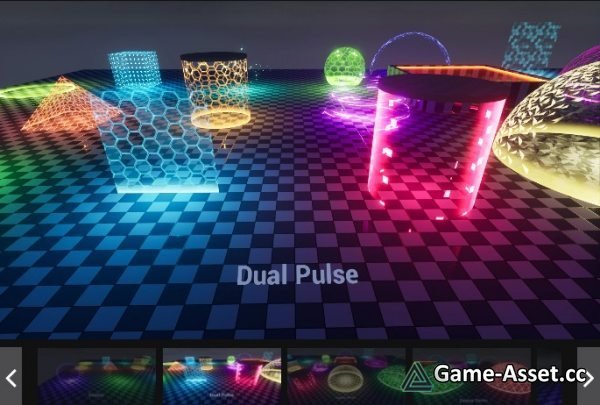 Sci-Fi Barrier Toolkit – download Unreal Engine asset
The Sci-Fi Barrier Toolkit is an easy-to-use material asset pack, designed to maximize flexibility. Create instances from one of the three Master Materials, or simply modify one of the thirty example barriers. Over fifty parameters per instance provide endless opportunity to personalize the shield of your next Sci-Fi adventure.
Master Materials:
Dual Pulse - Distance-based blending and flickering between two user-set seamless patterns.
Impact - Configured to respond to Hit events with vertex offset and custom ripple effects.
Deploy - Utilizes a texture mask to "unfold" the barrier as the Deployment Percent increases.
Additional Features:
Generated Bands
Fresnel
Depth Fade
Refraction
Texture Panning
Normal Maps
Joint Emissive - Emissive color that flows through the set texture mask
Asset version: 4.23-4.27
Download links for «Sci-Fi Barrier Toolkit»:

Rating: