Lab and Office Decal&nbspv4.2x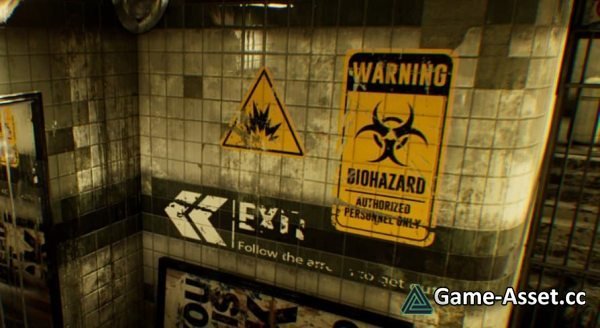 Lab and Office Decal – download Unreal Engine asset.
All decals have their own dirty alpha.
You can easily change dirty value and colors on the material.
And you can chose the arrows direction (right or left) on the material. If you want you can use it without arrows too.
4 new sign decals are added. (Hot Surface, Lock Out, Carbondiocside, Respirator)
As a bonus 16 graffiti decal from my next coming pack are added. All of them my own illustrations and my own hand drawing. No font used with graffiti decals.
Asset version: 4.2x
Rating: