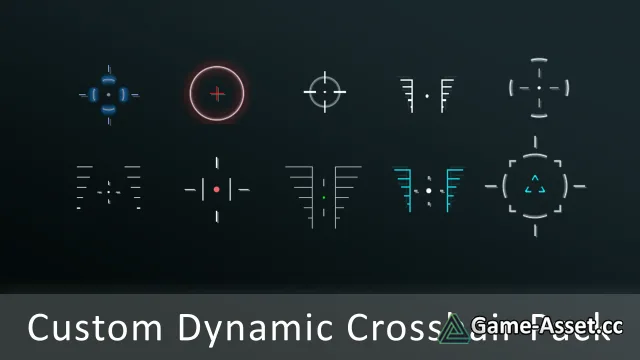 Download Unreal Engine Asset – Custom Dynamic Crosshair Pack.
Customisable and dynamic Crosshair Pack (30 material instances presets). Crosshair Material which can be customised, animated and combined between each others without any difficulties.
This pack contains :
- 6 different shapes : square, triangle, circle, graduation, cross, dot.
- Many customisation features : radius, thickness, primary color (white color), secondary color (grey color), neon, mask radius, etc...
- 30 material instances presets.
This pack can be use in fps, rts, and other type of games. it can be rotated, and transform with widget element.
Full generated material, it's not based on any image, with high precision which prevents any multi-resolution deform problem.
This pack is perfectly suited for hit marker and movements effects.
If you want an upgrade with any additional shape, let us know in comments. If many of you are requesting the same thing, then we will do an other pack.
Asset version: 4.15-4.27
Download links for «Custom Dynamic Crosshair Pack»: