Cartoon Water Shader&nbspv5.0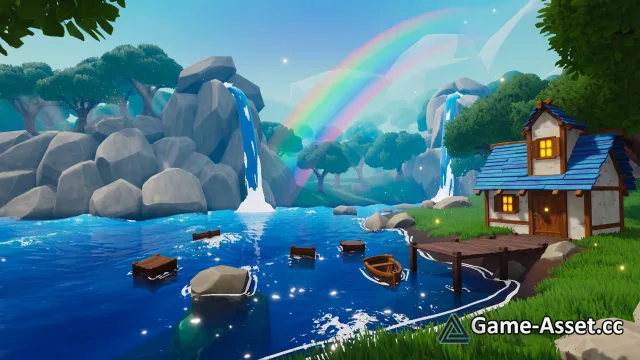 Download Unreal Engine Asset – Cartoon Water Shader is an easy to use highly stylized water material, and river tool with many features.
Underwater and buoyancy in the river only works if the river is flat. Waterline is currently not supported for river.
I'm working on a major rework for the river tool.
Features:
• Gerstner Waves
• Buoyancy
• Underwater
• Stencil Mask (no water inside of the boat)
• Caustic and wet sand effect
• Spline based river editor
• Wave resistance around objects in the river
• Foam around intersecting objects
• Surface Highlights
• Water Depth with custom colors
• Refraction
• Waterfall
• Light Angle based fake SSS
• Highly customizable
• Tile Repeat Solver Material Function
• Waterline for ocean and lake
Asset version: 5.0
Download links for «Cartoon Water Shader»:

Rating: