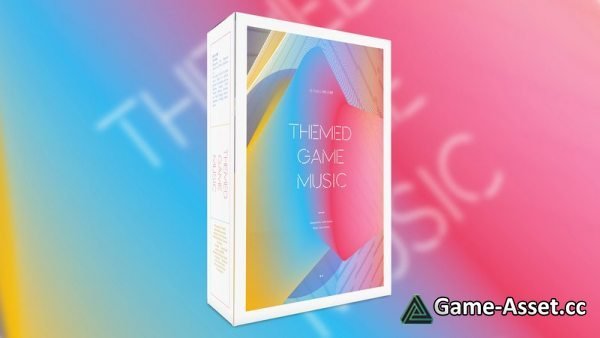 Themed Game Music Loops – download Unreal Engine asset.
Hand curated, all original music loops, specifically composed and designed for today's in-game play, loading and lobby music, transition, incidental cues and sequences. The ESM's Themed Game Music collection helps get your game, app, video, animation or any audio production completed in no time at all. Every cue is mixed and engineered in full spectrum stereo .wav files that are production ready, loop-able and purposed to set the stage and create the moods, themes and emotions in your custom audio productions.
The ESM's Themed Game Music Collections includes pre-categorized selections that can be the definitive tone setting backdrop to gameplay or any audio creation. Arcade, tribal, Japanese and oriental, horror and zombie, indie and friendly, epic and orchestral, casual, trance and high energy are the themes brought to life in this 50 plus minute collection of music loops. Gain some freedom and make your music supervisor pretty happy too since it's ready to roll and royalty free. Put the producers, editors, composers, musicians and sound engineers of ESM to work for you today, with Themed Game Music!
Technical Details
72 Music Files
489.9 MB
All Loops are in 44.1k/16bit WAV Audio File Format
Seamlessly loop-able
Ready to Use in Games
Multiple Moods, Themes, Emotions
Japanese, Epic, Orchestral
Arcade, Casual, Trance,
High Energy, Tribal, Horror, Zombie
Incidental Music Cues
Licensed individually would cost >$600
Royalty-Free Music Tracks
Track Durations 0:15-1:58 (min:sec)
52 minutes of music
8 Categories
Asset version: 4.26