Watches&nbspv4.2x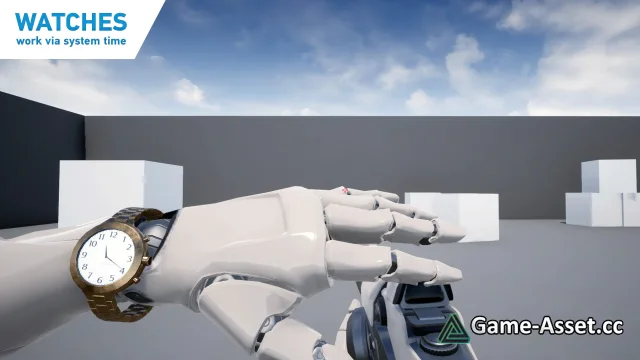 Download Unreal Engine Asset – Realistic watches which work in real time.
Also you can use them in VR games.
Asset includes 7 different watches:
4 classic, 2 smart and 1 futuristic watch.
PBR materials with normal map, roughness map, metallic map and AO.
Textures are 4096px.
Suitable with mobile.
Features:
Work via system time
Realistic PBR materials
Asset version: 4.2x
Download links for «Watches»:

Rating: