Sci-Fi Vehicle Constructor&nbspv4.26-4.27, 5.0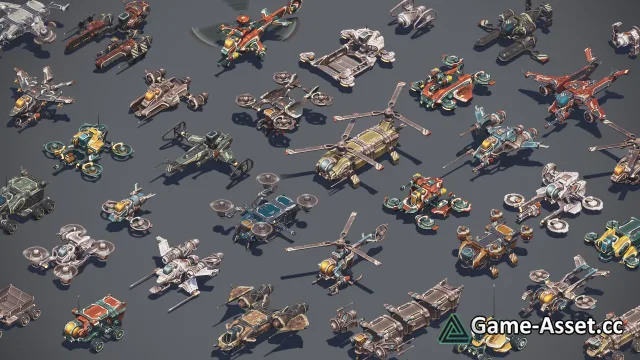 Download Unreal Engine Asset – Sci-Fi Vehicle Constructor
The pack contains over 300 different modules, that will allow you to create numerous combinations of flying, land vehicles and spaceships. Demo level contains 35 assembled units. The poly count of units varies from 4000 to 8000 tris.
The units are assembled by putting the corresponding parts into their sockets:
Start with chassis - it's the base that has the sockets for the other parts
Attach the cockpit mesh to the "mount_cockpit" socket and it will snap into place
The cockpit, in its turn, has the sockets for attaching more parts
Continue the same way by attaching side parts, wings, weapons etc.
Asset version: 4.26-4.27, 5.0
Download links for «Sci-Fi Vehicle Constructor»:

Rating: