Sport Badminton&nbspv4.27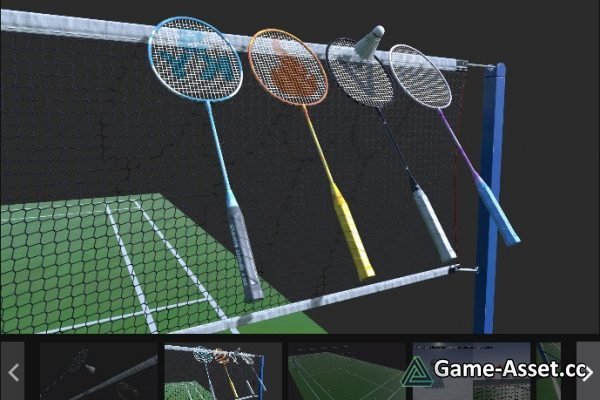 Download Unreal Engine Asset – «Sport Badminton» – High quality badminton racquet, shuttlecock, badminton post net and badminton court floor.
Presenting a Sport: Badminton assets pack, This pack can be used as for a background scene for your scene, as a product badminton game or use it as your brand new Badminton VR game!
This pack include 4 unique design badminton racquet, a shuttlecock, badminton post and a badminton court-floor, all in High Quality PBR texture. All scaling of the assets is accurate with real dimension.
Other information:
-Shuttlecock and post net material come with subsurface scattering material
-Come with a blueprint that place the badminton post together
-Court floor base color and texture tilling is changeable via instance material (Material/instance/Mat_Floor1 or Mat_Floor2)
-4 unique design of Badminton racquet
Asset version: 4.27
Download links for «Sport Badminton»:

Rating: