Poof Potion Pack&nbspv4.26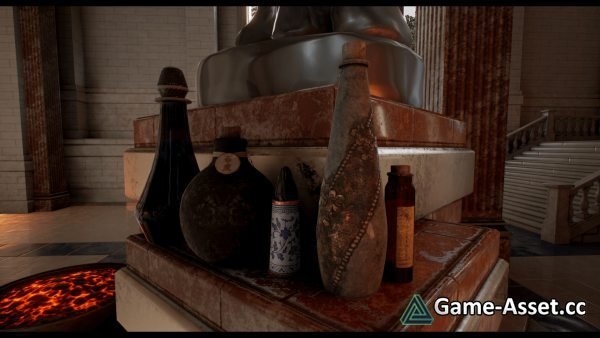 Poof Potion Pack – download Unreal Engine asset.
The Poof Potion Pack is great for fantasy and medieval games. Quickly populate your alchemist shelves and add a bit of awe to your dungeon loot with these 20 high quality potion bottles. Each bottle allows for the colors to be adjusted through the material properties and you can also remove or change the labels on any bottle that has a label on it. Rescale bottles, change the colors and make your own labels to create new versions of the bottles for infinite possibilities.
Asset version: 4.26
Download links for «Poof Potion Pack»:

Rating: