Trailer Park Pack&nbspv4.26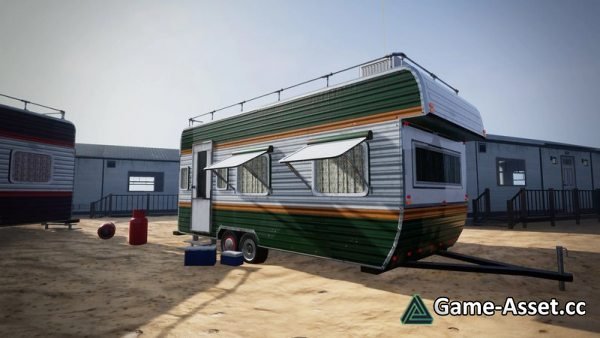 Trailer Park Pack – download Unreal Engine asset.
This pack contains high quality PBR models for creating trailer park like environments. With these assets you can lay out a good foundation for your game. All assets are great quality even when viewed up close. The Sand terrain material seen in the screenshots is not sold.
Features:
2 Trailers - Different models and color schemes
Camino pickup car - 2 colors
Modular house - 3 different models
Props - Gas tank and 2 ice boxes, chairs, table, beer can
Asset version: 4.26
Download links for «Trailer Park Pack»:

Rating: