IONSTUDIOS Pathlights Vol. 2&nbspv4.2x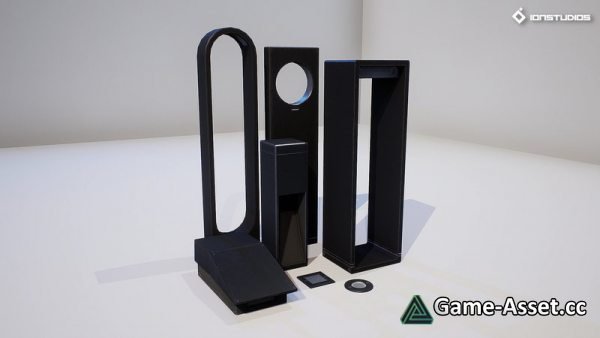 IONSTUDIOS Pathlights Vol. 2 – download Unreal Engine asset.
The successor to the popular PATHLIGHTS Pack, including Pathlights for any project based in modern time or the future. All the assets have a low poly count and are completely plug & play and Game-ready.
All of the lights are controlled via Blueprint. In which you are able to change Light intensity of the Light and the Emissive on the meshes as well as the color, attenuation radius, indirect Light Intensity and more. All through exposed Variables directly accessible on the Details panel in the Level Editor at runtime.
Features:
7 detailed, modern, plug&play and game-ready path lights
Edit most of the light and emissive properties directly in the level editor at runtime
6 Blueprints (in 1 BPs, switch between two path light visualizations)
custom made IES light profiles (x6) enhancing realism
Overview and 2x Demo Maps included
Asset version: 4.2x
Rating: