Medieval Tents & Camping Props Pack&nbspv4.2x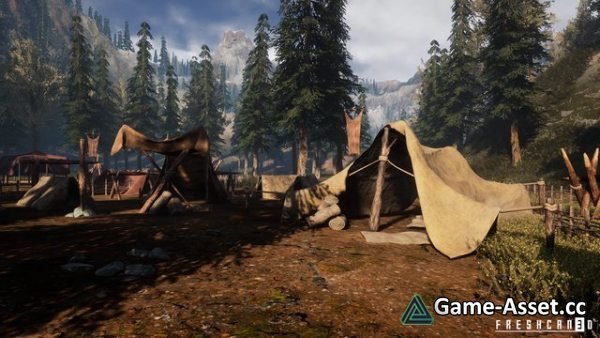 Medieval Tents & Camping Props Pack – download Unreal Engine asset.
Medieval Tents & Camping Props Pack includes various tents in different styles and structures as well as several texture options for fabrics, in order to offer comprehensive and diverse assets for your medieval scene. From make-shift tents to carnaval style tents, you will find a satisfying variety of distinct tent meshes that you can customize with several texture options. We have also provided some basic camping props for you to create medieval campsites easily and effortlessly which are also included in the pre-made blueprint meshes.
Features:
1 Overview Map with 7 Blueprint campsites and 50 meshes of tents & camping props.
21 distinct tent meshes with different styles and structures.
22 meshes of camping props.
60 High-Quality Textures.
Asset version: 4.2x
Rating: