Low Poly Ships&nbspv4.14-4.21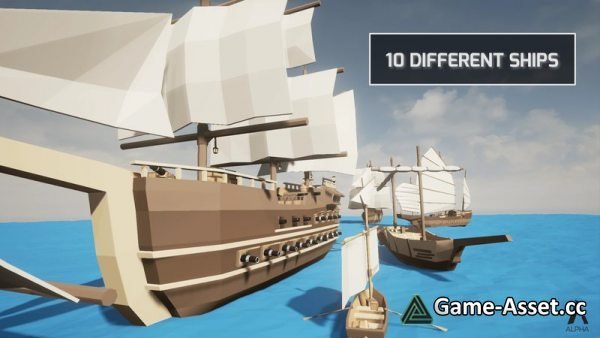 Low Poly Ships – download Unreal Engine asset.
Low Poly themed pack. Include 10 ships and 36 other props.
All meshes are easy tweakable and can be customized with new materials.
Engine Compatibility: Tested on 4.14 - 4.20
Technical Details
Scaled to Epic skeleton: Yes
Physically-Based Rendering: Yes
Collision: Yes - Ships (Use complex collision as simple ) - auto generated collisions for props.
LODs: No
Number of Meshes: 55
Number of Materials and Material Instances: 4x Material / 29x Material Instances
Engine Compatibility: 4.15+ with collisions, otherwise tested on 4.14
Intended Platform: PC
Platforms Tested: PC
Documentation Included: (No)
Important\Additional Notes: No
Asset version: 4.14-4.21
Rating: