POLYGON - Snow Kit (UE)&nbspv4.27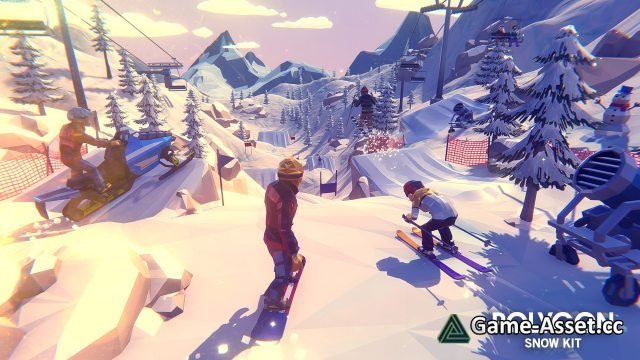 Download Unreal Engine Asset – POLYGON – Snow Kit is a small expansion kit for the POLYGON series. Bringing extra content that can be used with our other packs to make cool projects!
Includes a Layout scene
1 Vehicle
- Snow Mobile
2 Characters with 4 Alternative colors
- Snow Male 01
- Snow Female 01
Humanoid Characters are setup to work with Unreal character systems Animation Re-targeting - Guide Here: https://youtu.be/1saHa-KAO0c
(No Animations included in this pack)
32 Props
Snowman
Market Flags
Snowboards
Skis
Ski Lift
Snowboard Rails
Snow Jumps
Water Bottle
Helmets
Cameras
See layouts for more!
Asset version: 4.27
Download links for «POLYGON - Snow Kit (UE)»:

Rating: