Modular Concert Stage&nbspv4.27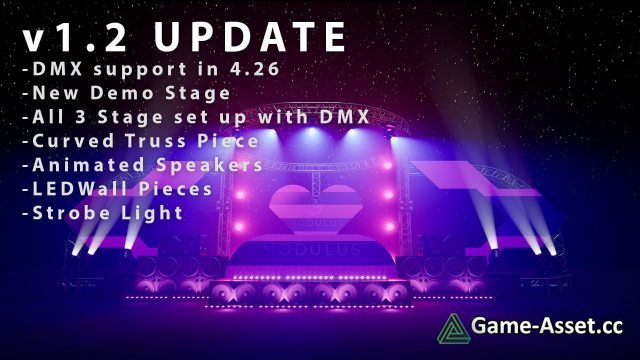 Download Unreal Engine Asset – Modular Concert Stage.
This package contain the following props:
31 Props for building the truss frame
16 Props for building the stage
14 Speakers in different sizes.
4 Simple props for making the roofing. (you need to scale this props based on your roof size)
2 Prop for making led walls.
9 Flight cases
2 Cable protector
1 Barrier
8 Lamp blueprint. Ellipsoidal, hex bar, par can, rack of 4 par can, robot head, clamped robot head, robot wash, clamped robot wash. With the blueprint you can change the lamp rotation and the light color and intensity. For the robot lamps I made a simple sinus movement which moves the lights automated.
Asset version: 4.27
Download links for «Modular Concert Stage»:

Rating: