Fire Hydrant Package&nbspv4.2x / 5.0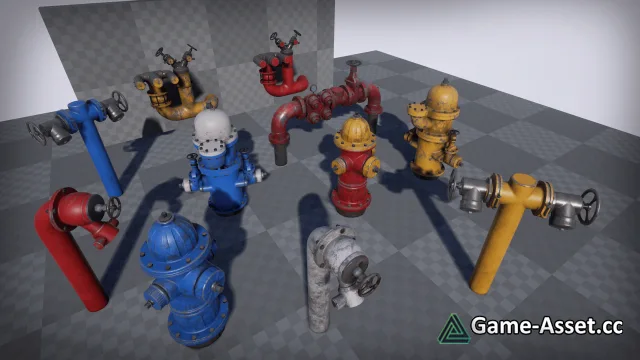 Unreal Engine Marketplace – Fire Hydrant Package.
This package has 6 fire hydrant assets variations, and the textures are created with 'Substance' materials, so you have freedom to change the resolutions, colors, add rust, grime, or generally just age them. In case you don't want to use the Substance plugin on your project, I have included a total of 124 different color and damage variations for you to use. These textures are all 2K resolution.
Each asset also has custom collision, as well as 2 LOD's. The tri count for the high poly mesh ranges from 8,000 to 1,800, and the lowest LOD range from 1,500 to 600 tris.
Asset version: 4.2x / 5.0
Download links for «Fire Hydrant Package»:

Rating: