Procedural Utility Tower and Electric Meters&nbspv4.2x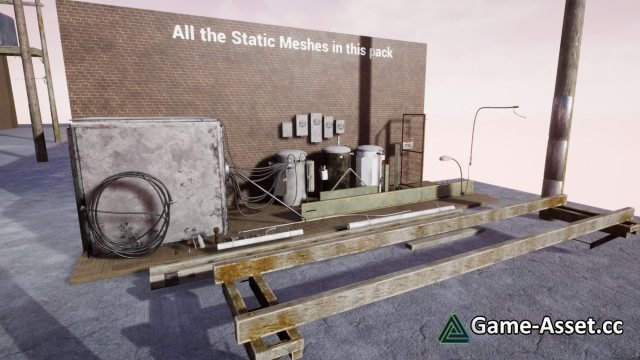 Download Unreal Engine Asset – Procedural Utility Tower and Electric Meters.
A Utility Tower and Utility Pole used for electrical power distribution that can be set to single pole configuration or dual pole configuration. There are several options for the number of transformers and other electrical components. The single-pole configuration lets you choose how many tiers you want. The dual pole configuration allows for a platform to run between the poles. Towers can automatically connect wires from one tower to another and also from towers to electric meter banks.
An Electric Meter Bank that is highly configurable. You can have as many meters as you want. Each meter has an optional switch box. Meters and Switchboxes can each have up to 10 conduit pipes coming out of them and there is a pipe building system that lets you easily get very complex with where your pipe goes. Electric Meters can automatically connect wires between each other as well as automatically connecting wires to Utility Towers.
Generating these items procedurally allows for Hierarchical Instances to be used which are potentially much more efficient at resource usage and also makes it faster to create a setup like this compared to doing it all manually.
Features:
Procedural Utility Tower generation
Procedural Electric Meter Bank generation
Cable Components auto connect between towers and meters.
Efficient Hierarchical Instances
Asset version: 4.2x
Download links for «Procedural Utility Tower and Electric Meters»:

Rating: