Music Star Studio&nbspv4.26-4.27, 5.0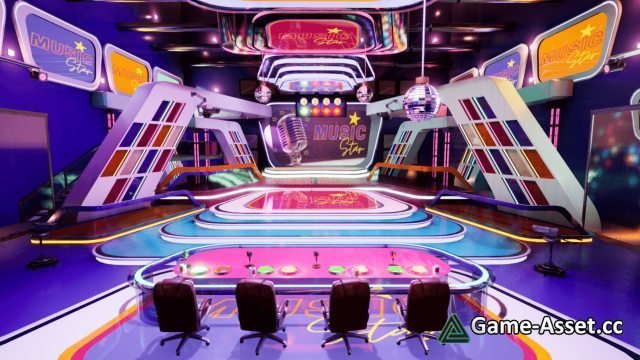 Download Unreal Engine Asset – Music Star studio includes a main stage, a stage for judges and a sitting part for audience.
The studio is modular, you can further design yours with the provided constructive elements such as columns, floor blocks, wall blocks, stairs, fences, stages, glass walls, wall posters and others.
46 game-ready props are included, constructive elements and other props like chairs, cameras, microphones, tables, tv screens, stage and others (see images from the overview scene). We included additional disco balls with rotating blueprints, disco spot lights (rotating blueprints with green and red color variations).
The complete scene shown in the video and images is included in this pack and it can be used as a starting point in your games and 3D projects.
Asset version: 4.26-4.27, 5.0
Download links for «Music Star Studio»:

Rating: