Medieval Props Pack&nbspv4.2x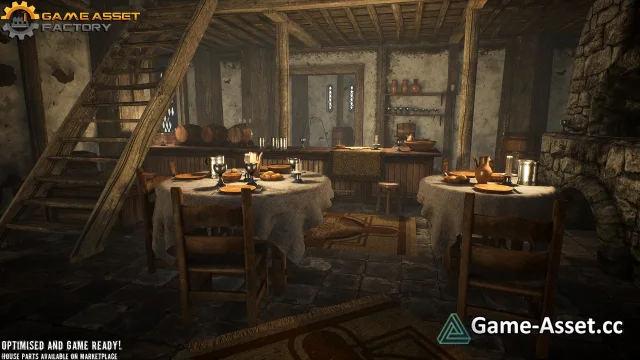 Download Unreal Engine Asset – Medieval Props Pack includes 287 high-quality assets to populate your medieval projects.
This medieval props pack composed of 287 meshes is perfect for your medieval, fantasy project! This set is can be used everywhere! It's usable for video games, archViz, cinematic's, etc.
This pack features a Master Material with 12 parameters, which offers you the ability to easily change effects or color corrections on Material Instances to perfectly fit your vision. It's also using texture atlas, this way you can create prefabs and merge actors that will use a very few material slots to reduce drastically draw calls.
Features:
AAA quality assets
PBR Materials
LODs
Collisions
Texture Atlas
Asset version: 4.2x
Download links for «Medieval Props Pack»:

Rating: