Supermarket Product - Food and Drinks - Part 2&nbspv4.2x, 5.0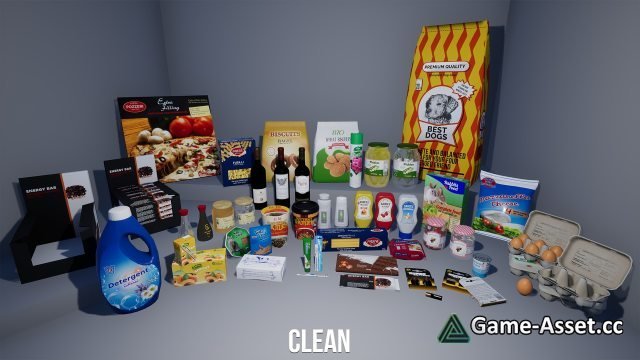 Download Unreal Engine Asset: Supermarket Product - Food and Drinks - Part 2
This pack Contains 49 Different high quality supermarket products assets like food can, food box and food pack, drinks in box and bottles, some house cleaning stuff, animal food and so on.
Perfect for a FPS/TPS/Survival game or whatever you want.
Texture map are Diffuse, Lightmask, and Normal.
Every assets comes with two materials type, Clean and Dirt.
Lightmask Settings:
Red: Metallic
Green: Roughness
Blue: Ambient Occlusion
Asset version: 4.2x, 5.0
Download links for «Supermarket Product - Food and Drinks - Part 2»:

Rating: