Halloween Audio Kit&nbspv4.27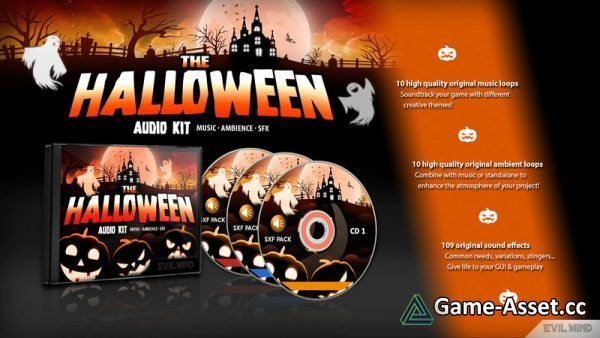 Halloween Audio Kit – download Unreal Engine asset.
Halloween Audio Kit is a complete solution for any kind of Halloween games or apps. It contains 154 unique high quality music loops, ambiance loops with their instrumental version and various useful FX in WAV format ready to use. If your game is a cursed adventure full of creepy ghouls, spooky ghosts or wicked witches; a scary trick-or-treating or a good old fashioned haunted house legend. This pack will be the best audio companion during your darkest nightmares.
Technical Details
Number of Audio tracks: 154
Number of Audio Cues: 154
Sample rate \ bit rate: 44.1 kHz, 16bit Stereo WAVs
Does music\audio loop: Yes
How many sound FX: 130
How many minutes of audio provided: 28:00
Asset version: 4.27
Rating: