Crosshair Builder&nbspv4.2x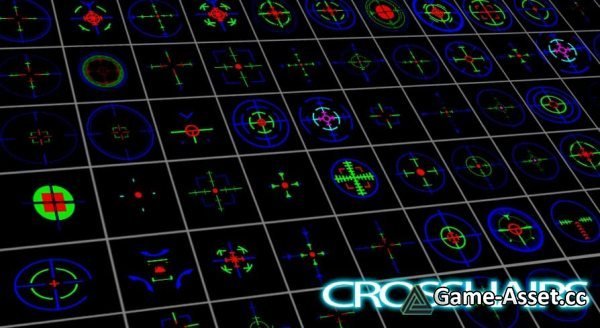 Crosshair Builder – download Unreal Engine asset.
105 Packed Crosshair textures come with 4 individual channel masks to provide over 400+ pieces to choose from. Provided Master Shaders can combine the channels from up to 3 different textures. Plus each channel can be Translated, Scaled, Rotated, & Colored individually.
All parameters are exposed for dynamically animated crosshairs. Provided example map shows how to use the parameters for animation and how to integrate everything into the HUD class.
Easily create a new material instance from the master materials to create your own unique crosshairs. All example Blueprints and materials are fully documented for easy integration into your project.
Technical Details
Features:
105 Packed Textures, 4 Masks apiece
Modular Material to build your own customhair
All parameters are exposed for Dynamically Animated Crosshairs
Example Materials, Hud Class Integration, & Demonstration Map included
Asset version: 4.2x
Rating: