Precision Sniper Rifle&nbspv4.22-4.27, 5.0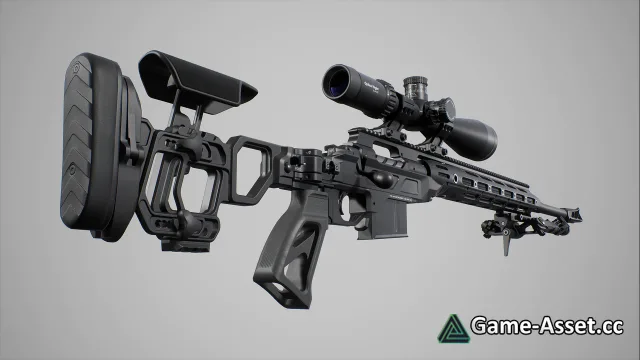 Download Unreal Engine Asset – Precision Sniper Rifle. AAA quality sniper rifle with 4K PBR textures, 3 LODs, VFX, SFX, FPS animated arms and environment props.
It's a bolt action sniper rifle (.300). Weapon has a modular structure and consists of separate meshes: body (static & skeletal), optical sight (static & skeletal), bipod (static & skeletal), muzzle brake (static), Picatinny rail (static) for parts permutability with our packs. Materials: monochrome - black, sienna, camo - modern, desert, winter, woodland; supports scratch intensity, color, camo colors parameters. Each arms animation take has 3 versions depended on left hand position (on handguard, with angled grip, with folding grip).
Asset version: 4.22-4.27, 5.0
Download links for «Precision Sniper Rifle»:

Rating: