Tactical Explosive Pack&nbspv4.2x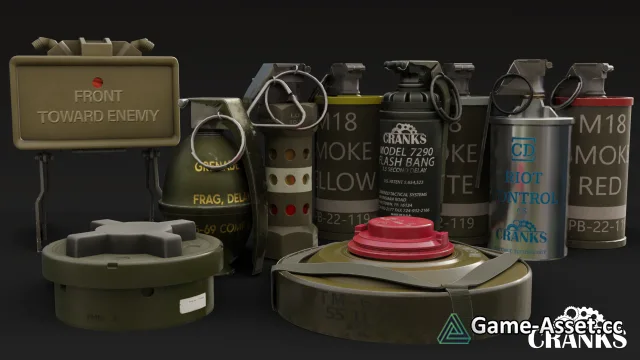 Download Unreal Engine Asset – Tactical Explosive Pack. A mixture of 7 grenades, three smoke grenades, frag, stun, flashbang, CS Gas, Also includes three different mines.
Cranks Development brings you six highly explosive, high-quality, throwable grenades! All six have been made to reflect AAA development pipelines, utilising physically-based rendering to ensure your assets look fantastic in every scene you place them in. In this pack, you'll find seven different types of grenades, Frag, Flash, Stun, CS Gas and three different Smoke giving you flexibility in marrying together gameplay with visual assets.
Features:
PBR Textured
2k Texture Size
7 Grenades included
3 Mines included
8 Unique models
Unique textures per grenade
High to low poly workflow used to ensure high-quality models/textures
Asset version: 4.2x
Download links for «Tactical Explosive Pack»:

Rating: